Contacts
Tel
025-85805076
025-85805077
Fax
025-85801633
E-mail
info@DeTieLab.com
Address
10#501, 42 Xingang Avenue, Nanjing Economic and Technological Development Zone

Your position:
Home
> Products
HBS-1096Cmicroplate reader
Author:Nanjing Detie Update Time:2023-03-26 12:22:30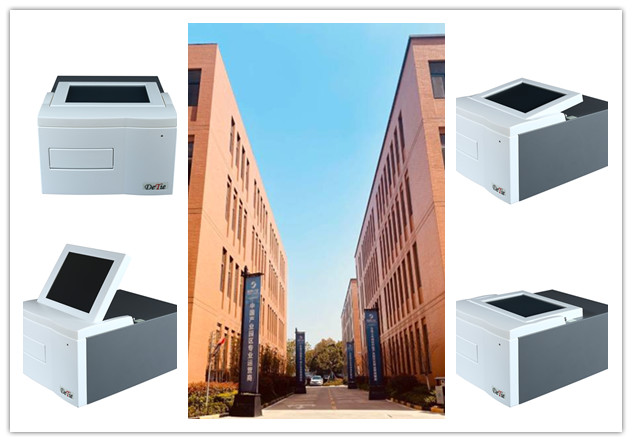 10.4 inch color LCD display,touch screen operation.
Rotating screen design,sitting angle can be adkusted freely
Full closed design of optical path system and long term maintenance free.
Automatic switch door,automatic sampling test,no manual opening.
Center location,accurate data,good stability and good repeatability.
The filter wheel can carry 15 filters and replace them outside the instrument.
End point method, kinetic method,inhibition rate,single/dual wavelength measurement.
Wide voltage design and global power supply.
Main Parameters
Lamp:DC12V 22W Tungsten halogen lamp
Optical path:8 channel vertical light path system
Wavelength range:400-1000nm(Selection:340-1100nm)
Filter:Default configuration 405、450、492、630nm, Can be installed up to 15 filters.
Reading range:0-5.000Abs
Linear range:0-4.000Abs
Resolution: 0.001Abs
Accuracy:≤±0.01Abs
Stability:≤±0.003Abs
Repeatability:≤0.3%
Incubation function:room temperature+4℃~50℃,accuracy 37℃±0.5℃(Selection)
Vibration plate :Three kinds of linear vibration plate function, Adjustable 0-255 seconds
Display: 10.4 inch color LCD screen, display the entire board information, touch screen operation
Software: Professional software, Can store 200 groups program, 100000 sample results,More than10 kinds of curve fitting equation.
Power input:AC100-240V 50-60Hz
Weight:11Kg
Size:433mm(L)*320mm(W)*308mm(H)