Contacts
Tel
025-85805076
025-85805077
Fax
025-85801633
E-mail
info@DeTieLab.com
Address
10#501, 42 Xingang Avenue, Nanjing Economic and Technological Development Zone

Your position:
Home
> Products
HBS-4011 microplate reader
Author:Nanjing Detie Update Time:2023-03-26 12:24:00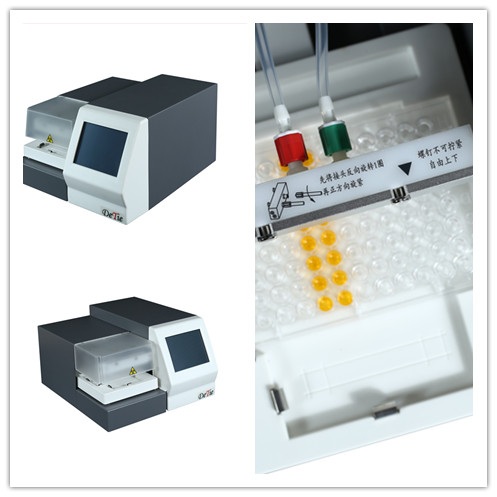 Main Features:
●Industrial grade color LCD display, touch screen operation
●Three kinds of linear vibration plate function.
●Ultra long soak time design 、can serve multiple purposes
●Have a variety of Washing mode、Support user programming
●Extra Wide voltage input design、Global voltage application
●Up to 4 kinds of liquid channels can be selected 、No need to replace reagent bottle
Main Parameters:
Wash heads:8/12 /Wash heads, can be dismantled and Washed
Wash channels:Standard 4 channels
Residue volume:1ul(the average per hole)
Wash Times:0-99times
Wash Strip:1-12,Support skip Washing
Delay time:0-9 seconds for delay
Injection velocity:About 100 boards/hour
Soak time:0-24 hours,Step 1 second
Wash mod:Design of advanced non positive negative pressure technology,With the center of washing, two points washing, prevent the bottom of the cup from being scratched.
Program storage:Support user programming、200 groups of washing program storage, preview, delete,call, support for changing.
Vibrae Speed:3 grade,time: 0 - 24 hours.
Level monitor:Support the liquid level alarm function
Display:5.6 inch color LCD screen、Touch screen input,Support 7*24 hours continuous boot,And has the non working period energy conservation management function.
Power input:AC100-240V 50-60Hz
Bottle washing: 2000mL* 3
Weight:9Kg
Size:380mm(L)*330mm(W)*218mm(H)